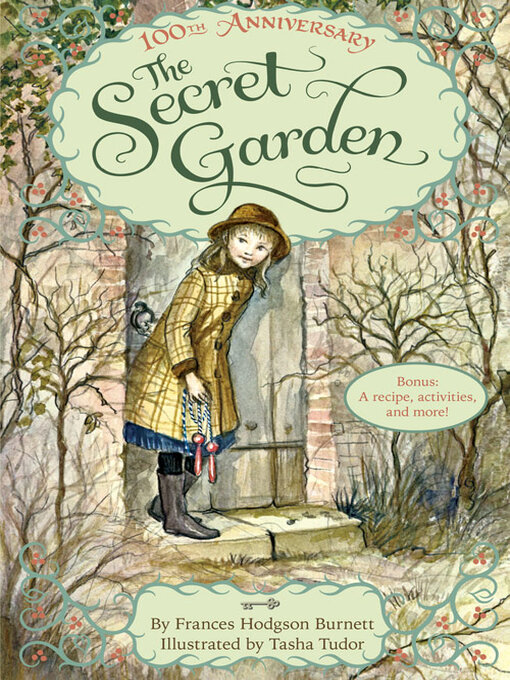 The Secret Garden, by Frances Hodgson Burnett

Celebrate an unforgettable classic with this beautifully illustrated 100th anniversary edition.
This 100th anniversary hardcover includes Tasha Tudor's iconic illustrations, an extended author biography, activities, and more.
When orphaned Mary Lennox comes to live at her uncle's great house on the Yorkshire Moors, she finds it full of secrets. The mansion has nearly one hundred rooms, and her uncle keeps himself locked up. And at night, she hears the sound of crying down one of the long corridors.
The gardens surrounding the large property are Mary's only escape. Then, Mary discovers a secret garden, surrounded by walls and locked with a missing key. With the help of two unexpected companions, Mary discovers a way in—and becomes determined to bring the garden back to life.
***
Every Friday, we highlight a title from our collections at
http://e-inc.overdrive.com, https://nckids.overdrive.com/, or http://chathamconc.oneclickdigital.com. Let us know what you think of these selections, and tell us about eBooks you've enjoyed – we may feature them here!