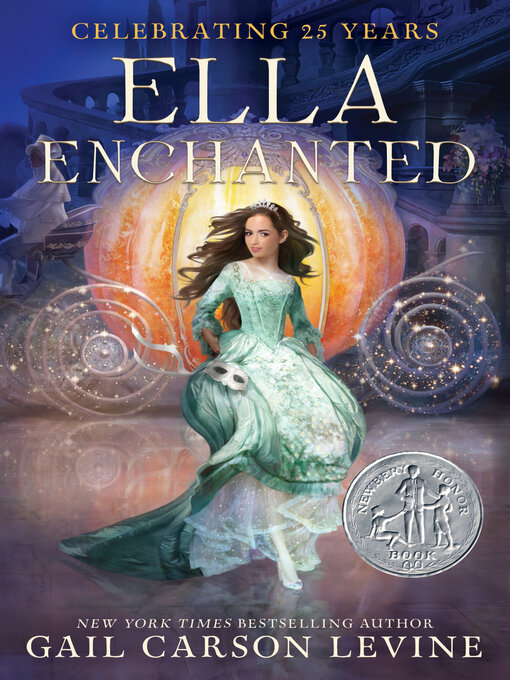 Ella Enchanted, by Gail Carson Levine

This beloved Newbery Honor-winning story about a feisty heroine is sure to enchant readers new and old.
At her birth, Ella of Frell receives a foolish fairy's gift—the "gift" of obedience. Ella must obey any order, whether it's to hop on one foot for a day and a half, or to chop off her own head! But strong-willed Ella does not accept her fate…
Against a bold backdrop of princes, ogres, giants, wicked stepsisters, and fairy godmothers, Ella goes on a quest to break the curse forever.
***
Every Friday, we highlight a title from our collections at
http://e-inc.overdrive.com, http://nckids.overdrive.com/, or http://chathamconc.oneclickdigital.com. Let us know what you think of these selections, and tell us about eBooks you've enjoyed – we may feature them here!