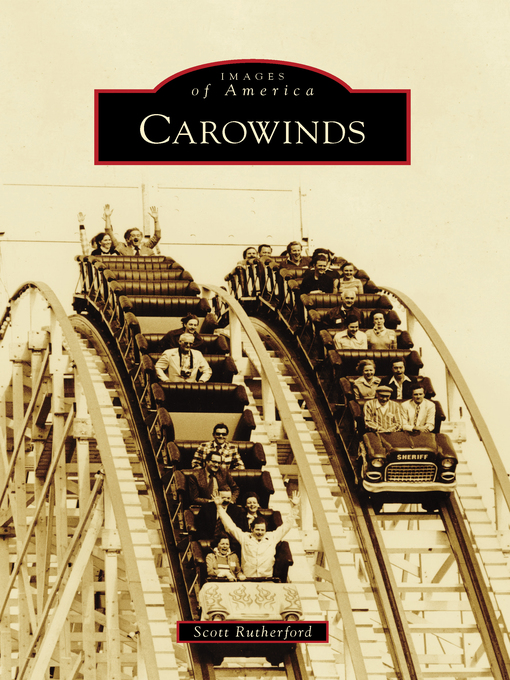 Carowinds: Images of America, by Scott Rutherford

Located near Charlotte, Carowinds has long been considered the "Thrill Capital of the Southeast!" The brainchild of Earl Patterson Hall, a self-made businessman and real estate developer, Carowinds is an exciting day for children and adults alike. Inspired by a trip to Disneyland in 1957, Hall envisioned an amusement park for the citizens of the Carolinas. In 1973, after four years of planning and construction, Carowinds opened to the public on a large site that straddles the North Carolina-South Carolina border. Throughout the 1970s, visitors enjoyed rides such as the Witchdoctor and White Lightnin'. Currently, the park features rides, shows, and attractions for all, including Intimidator, the tallest and fastest coaster in the Southeast. Carowinds showcases the rich history of this Carolina amusement park celebrating its 40th anniversary in 2013.
***
Every Friday, we highlight a title from our collections at
http://e-inc.overdrive.com or http://chathamconc.oneclickdigital.com. Let us know what you think of these selections, and tell us about eBooks you've enjoyed – we may feature them here!