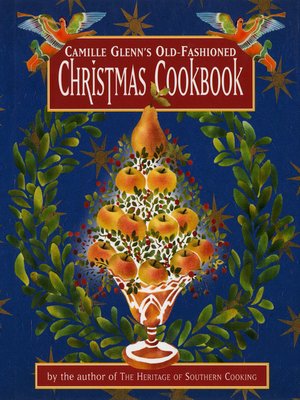 Camille Glenn's Old-Fashioned Christmas Cookbook, by Camille Glenn:
This is a keepsake cookbook inspired by the classic meal of holidays past, from the author of The Heritage of Southern Cooking. It's divided into nineteen holiday menus, which salute seasonal activities from "Trimming the Tree" to "Ringing in the New Year."
Raised in the kitchen of her parents' Kentucky country inn, Camille Glenn ran her own cooking school and catering business, and wrote food features and columns for the Louisville Courier-Journal.
***
Every Friday, we highlight an eBook from our collection at
http://e-inc.lib.overdrive.com.  Let us know what you think of these selections, and tell us about eBooks you've enjoyed – we may feature them here!