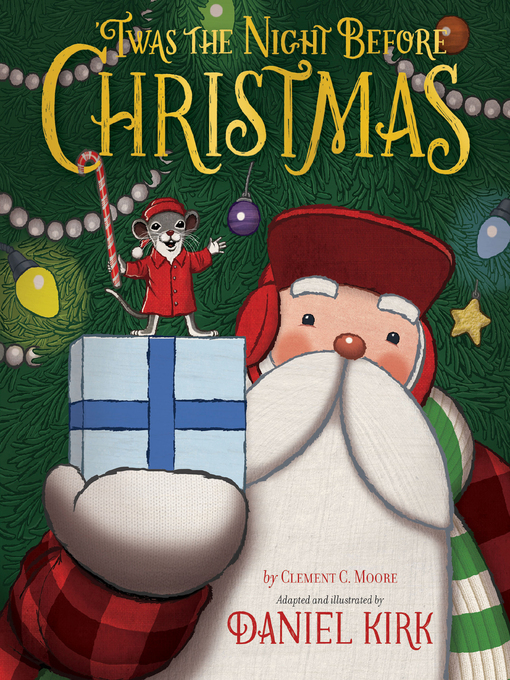 Twas the Night Before Christmas, by Clement C. Moore, illustrated by Daniel Kirk

When Father Mouse is awakened on Christmas Eve by a clatter outside his window, he catches a glimpse of the one and only Santa Claus! Father Mouse can hardly believe his eyes as he watches St. Nick come down the chimney with a pack full of toys. In this amusing twist on the classic poem by Clement C. Moore, Daniel Kirk reimagines the story from a fresh perspective—and readers of Kirk's Library Mouse series may discover a familiar friend, too!
***
Every Friday, we highlight a title from our collections at
http://e-inc.overdrive.com, https://nckids.overdrive.com/, or http://chathamconc.oneclickdigital.com. Let us know what you think of these selections, and tell us about eBooks you've enjoyed – we may feature them here!