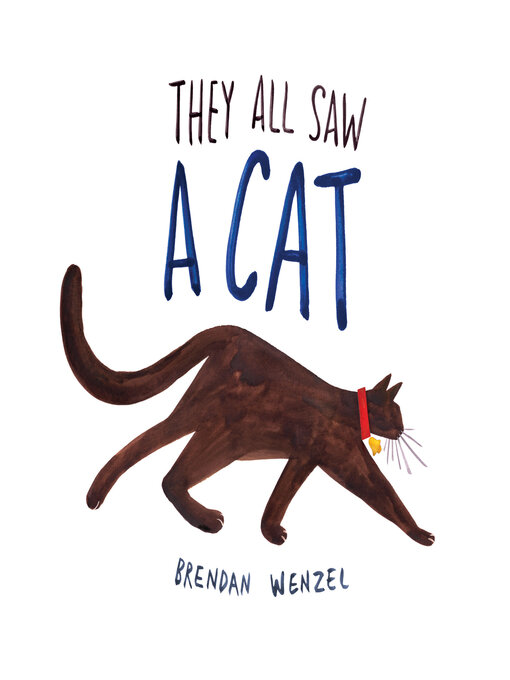 They All Saw a Cat, by Brendan Wenzel

The cat walked through the world, with its whiskers, ears, and paws . . .
In this glorious celebration of observation, curiosity, and imagination, Brendan Wenzel shows us the many lives of one cat, and how perspective shapes what we see. When you see a cat, what do you see? Plus, this is the fixed format version, which looks almost identical to the print edition.
***
Every Friday, we highlight a title from our collections at
http://e-inc.overdrive.com or http://chathamconc.oneclickdigital.com. Let us know what you think of these selections, and tell us about eBooks you've enjoyed – we may feature them here!