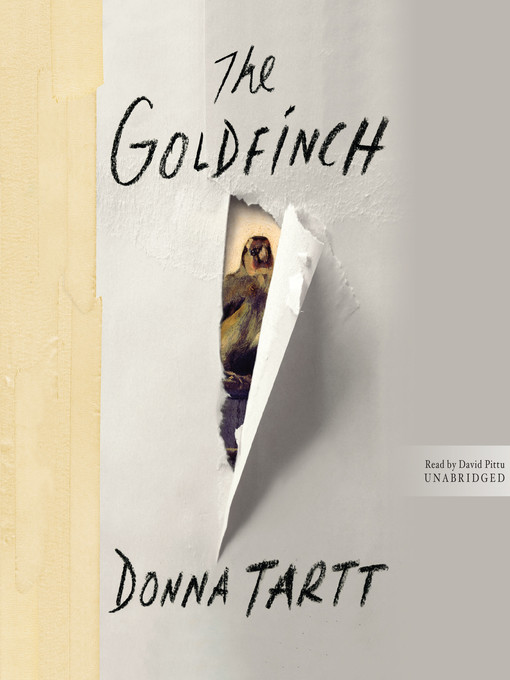 The Goldfinch, by Donna Tartt
A young boy in New York City, Theo Decker, miraculously survives an explosion that takes the life of his mother. Alone and determined to avoid being taken in by the city as an orphan, Theo scrambles between nights in friends' apartments and on the city streets. He becomes entranced by the one thing that reminds him of his mother: a small, mysteriously captivating painting that soon draws Theo into the art underworld.
Composed with the skills of a master, The Goldfinch is a haunted odyssey through present-day America. It is a story of loss and obsession, survival and self-invention, and the enormous power of art.
***
Every Friday, we highlight a title from our collections at
http://e-inc.overdrive.com, https://nckids.overdrive.com/, or http://chathamconc.oneclickdigital.com. Let us know what you think of these selections, and tell us about eBooks you've enjoyed – we may feature them here!