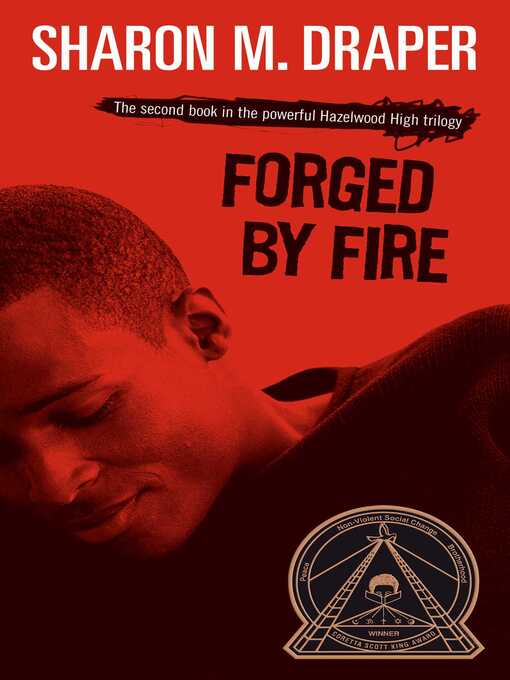 Forged by Fire, by Sharon M. Draper
When Gerald was a child he was fascinated by fire. But fire is dangerous and powerful, and tragedy strikes. His substance-addicted mother is taken from him. Then he loses the loving generosity of a favorite aunt. A brutal stepfather with a flaming temper and an evil secret makes his life miserable. The one bright light in Gerald's life is his little half sister, Angel, whom he struggles to protect from her father, Jordan Sparks, who abuses her, and from their mother, whose irresponsible behavior forces Gerald to work hard to keep the familytogether.
As a teenager, Gerald finds success as a member of the Hazelwood Tigers basketball team, while Angel develops her talents as a dancer. Trouble still haunts them, however, and Gerald learns, painfully, that young friends can die and old enemies must be faced. In the end he must stand up to his stepfather alone in a blazing confrontation.
Sharon M. Draper has interwoven characters and events from her previous novel, Tears of a Tiger, in this unflinchingly realistic portrayal of poverty and child abuse. It is an inspiring story of a young man who rises above the tragic circumstances of his life by drawing on the love and strength of family and friends.
***
Every Friday, we highlight a title from our collections at
http://e-inc.overdrive.com, https://nckids.overdrive.com/, or http://chathamconc.oneclickdigital.com. Let us know what you think of these selections, and tell us about eBooks you've enjoyed – we may feature them here!